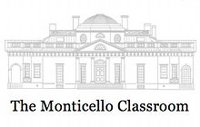 Monticello Classroom
,
Thomas Jefferson Foundation
http://classroom.monticello.org/
The Monticello Classroom offers extensive information about Thomas Jefferson, Virginia history, the Virginia Statute for Religious Freedom, and other important aspects surrounding the founding of the United States. The website also allows visitors to log in and create projects, design lesson plans, or do homework. It also features fun information, such as
why Thomas Jefferson is on the nickel
, and how to
make ice cream
the colonial way.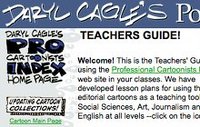 Political Cartoonists Index
,
Daryl Cagle and ClassBrain
This website offers five lesson plans and associated political cartoons every day. Such frequent updates ensure that each lesson plan covers the latest issues. By necessity, each lesson plan is fairly brief. It offers a brief overview of background on the political cartoon, a list of discussion questions, the state where the cartoon was published, and links to articles about the issue. The
main page
also offers a comprehensive index of political cartoonists, which includes the
Richmond Times-Dispatch
and the
Fredericksburg Freelance-Star
, that visitors may want to use for research purposes or simply a quick laugh.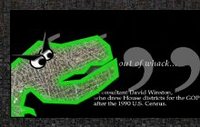 The ReDistricting Game
,
USC Annenburg Foundation
http://www.redistrictinggame.org/index.php
The ReDistricting Game teaches students about the challenges and potential of redistricting, as well as the problem of gerrymandering. The website features five different games: Fundamentals, Partisan Gerrymander, Bipartisan Gerrymander, Voting Rights Act, and Reform. Each game has both a basic and advanced level, as well as links to further information. The game can serve as the foundation for a classroom discussion on gerrymandering in Virginia, or a fun independent learning session for anyone who wants to know more about the difficulties of gerrymandering.