| »
Adam Smith
The opening section and excerpt from Adam Smith's iconic Wealth of Nations provides one theory about the way free market, command, and mixed economies work. Karl Marx's Communist Manifesto presents another theory of economic…
Karl Marx
The opening section of Karl Marx's iconic Communist Manifesto provides one theory about the way free market, command, and mixed economies work. Adam Smith's Wealth of Nations presents another theory of economic systems.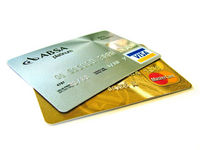 U.S. Congress
The CARD Act was designed to protect consumers from unfair lending practices and create more government oversight of credit card companies. In many ways, the bill was written in response to the credit and foreclosure crises that helped spark the 2008…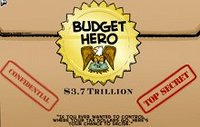 Budget Hero Game
,
American Public Media
http://marketplace.publicradio.org/features/budget_hero/
Budget Hero gives players an opportunity to try to manage the Federal budget by making budget decisions without breaking the bank. Players can choose up to three major issues to focus on, such as national defense, health and wellness, energy independence, and efficient government. The game provides details about individual issues (such as funding for mass transit and other infrastructure), which can inform players about some of the major policy issues being dicussed right now. The game is aimed at the Federal budget, but some of the policy decisions affect state and local governments.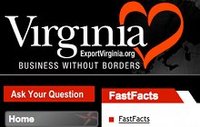 Virginia's International Trade
,
Virginia Economic Development Partnership
http://www.exportvirginia.org/
This website is aimed at business leaders, but it offers useful information for anyone interested in Virginia's economy and the rest of the world. The
Fast Facts
section is particularly useful, with relevant articles such as "Federal vs. State Trade Policy." There are also profiles of Virginia's trade with countries such as China, Mexico, Canada, the United Kingdom, and Japan. Did you know that more than 2,600 U.S. companies have business operations in Mexico? Find out more at this website.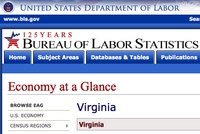 Virginia Economy at a Glance
,
U.S. Bureau of Labor Statistics
http://www.bls.gov/eag/eag.VA.htm
This website offers current information on what's happening with Virginia's economy. Don't let the numbers intimidate you! These statistics can provide a lot of information about everything from the unemployment rate in Virginia to the economy of education. There is also more detailed information about urban centers in Virginia. Using this website requires a little extra work to see what all the numbers mean, but the information is well worth it.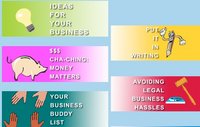 Teen Business Link
,
U.S. Small Business Administration
This government-run website is aimed at helping teens create their own small business. Teen Business Link covers everything from brainstorming ideas for a business to legal problems small business owners might face. Have you ever thought about what kind of business you might like to start? It's also a step in the direction of understanding what issues small businesses (and even large ones) have to deal with every day.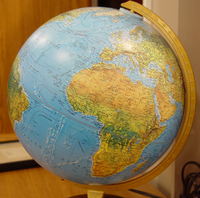 Timothy F. Geithner
Federal Reserve Chairman Timothy Geithner discusses the interaction between the U.S. and the global economy. One issue he discusses is the way that the U.S. dollar is used as a standard for other currencies around the globe. Speaking in 2006,…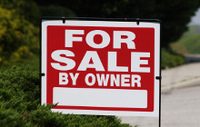 Linda Long
Tax rates differ for citizens in Virginia, depending on where one lives. In addition, a local government may choose to spend collected tax money differently than another local government in the Commonwealth. In this activity, students simulate the…
Tags: Classroom activities, Economy, Economy and Finance, Education, Legislature, Lesson plans, Local government, Personal Property Tax, Public health, Real Estate Tax, SOL 1: Essential Skills, SOL 16: Role of Government in U.S. Economy, SOL 16a, SOL 16b, SOL 16d, SOL 17: Personal Character Traits, SOL 17c, SOL 17f, SOL 18: Participation in Civic Life, SOl 18g, SOL 1f, SOL 1g, SOL 8: State and Local Government, SOL 8b, SOL 9: Public Policy, SOL 9c, State government, Taxes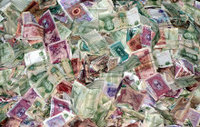 Joe LaRocco
Virginia has a rich history in trading goods with other countries. Because the global economy is a great deal more competitive than it was in Virginia's early colonial history, Virginia's governors, legislators, and business leaders have…
Tags: Agriculture, Business, Businesses, Classroom activities, Economy, Economy and Finance, Exports, Games and Simulations, GDP, Global perspective, Lesson plans, SOL 1: Essential Skills, SOL 12: Role of U.S. in the World, SOL 12c, SOL 14: Economic Systems, SOL 14a, SOL 14e, SOL 15: U.S. Market Economy, SOL 15f, SOL 16: Role of Government in U.S. Economy, SOL 16a, SOL 1f, SOL 1g, Technology, Tobacco, Trade, Virginia Economic Development Partnership
Proudly powered by Omeka.