| »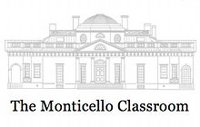 Monticello Classroom
,
Thomas Jefferson Foundation
http://classroom.monticello.org/
The Monticello Classroom offers extensive information about Thomas Jefferson, Virginia history, the Virginia Statute for Religious Freedom, and other important aspects surrounding the founding of the United States. The website also allows visitors to log in and create projects, design lesson plans, or do homework. It also features fun information, such as
why Thomas Jefferson is on the nickel
, and how to
make ice cream
the colonial way.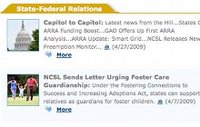 National Conference of State Legislatures
,
NCSL
The National Conference of State Legislatures is a bipartisan organization that provides networking and information services to state legislators from Virginia and around the country. While some services are restricted to legislators, NCSL offers up-to-date information on issues that affect policymakers at the state level, such as the Federal budget, immigration, and ethics. The website is an excellent source for information on
State-Federal relations
and the division of power.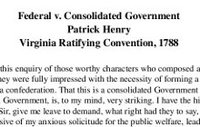 Patrick Henry
"Founding Father" Patrick Henry gave a moving speech before the Virginia Ratifying Convention in 1788, as the commonwealth tried to decide whether to approve the U.S. Constitution. In his speech, Henry voiced many concerns about adopting a federal…