| »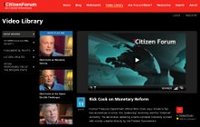 iCitizen Forum Video Library
,
iCitizen Forum
http://www.icitizenforum.com/videolib
The iCitizen Forum is a project created by Colonial Williamsburg that "promotes understanding of the balance between rights and responsibilities in a historical context." The video library contains a number of interviews with scholars and other public figures about democracy and government in the United States. Those who are particularly technologically inclined can also follow the project's
YouTube channel
.
U.S. Supreme Court
This document provides the text of the landmark Supreme Court case,
Marbury v. Madison
(1803), the first Supreme Court case which declared an act of Congress illegal. That action created a legal precedent of Judicial Review.
Tags: Checks and balances, Document, Foundations, History, John Marshall, judicial, Judicial Branch, Judicial Review, Marbury v. Madison, SOL 1: Essential Skills, SOL 10: Federal Judiciary, SOL 10b, SOL 17: Personal Character Traits, SOL 17d, SOL 1a, SOL 4: The Constitution, SOL 4a, SOL 4c, SOL 7: National Government, SOL 7a, SOL 7b, SOL 7c, Supreme Court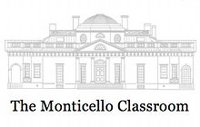 Monticello Classroom
,
Thomas Jefferson Foundation
http://classroom.monticello.org/
The Monticello Classroom offers extensive information about Thomas Jefferson, Virginia history, the Virginia Statute for Religious Freedom, and other important aspects surrounding the founding of the United States. The website also allows visitors to log in and create projects, design lesson plans, or do homework. It also features fun information, such as
why Thomas Jefferson is on the nickel
, and how to
make ice cream
the colonial way.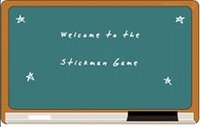 Stickman Game: Virginia History
,
Office of the Governor
http://www.kidscommonwealth.virginia.gov/FunAndGames/
There are several games on the
Kid's Commonwealth website
, which cover issues such as Famous Virginians and the Executive Mansion. The most prominent game is the "Stickman Game," a flash game that offers a tutorial on Virginia History based on the SOLs. Try it, and learn something new about the founding of the United States or Virginia's first African American governor.
Proudly powered by Omeka.