Creigh Deeds: Selections from his Flickr Page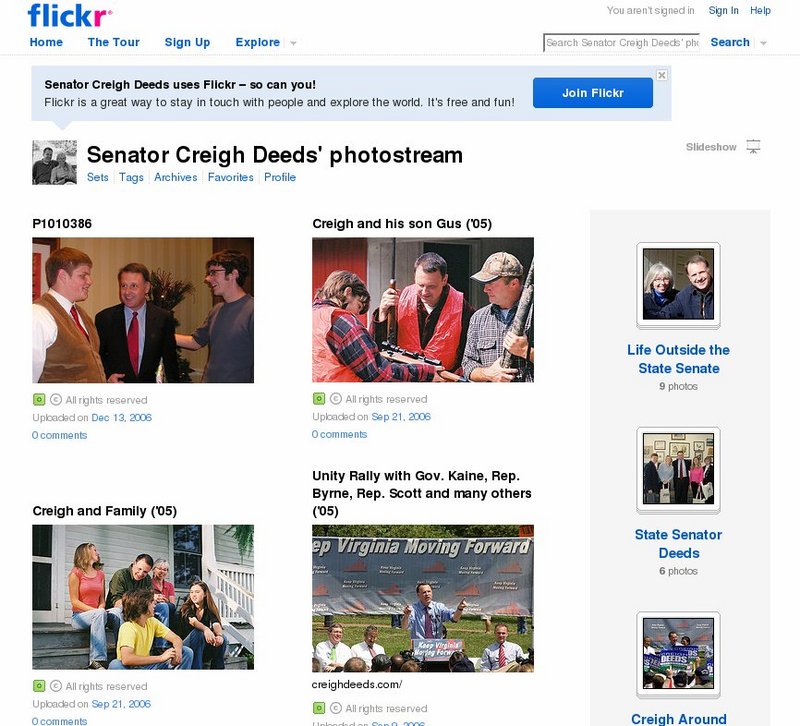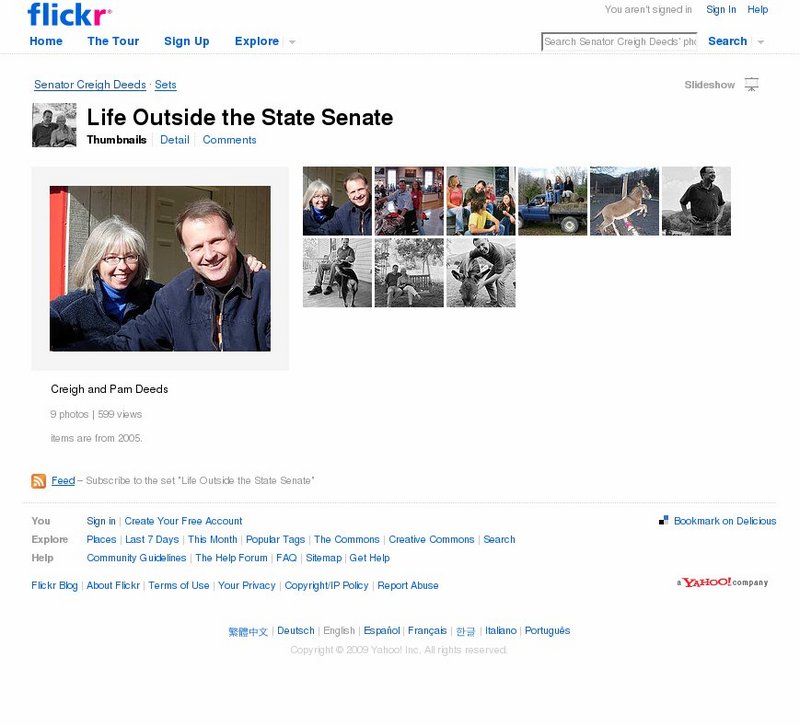 description
Flickr is a photo-sharing website that can also serve as a political tool. Anyone can sign up to share photos, comment on other peoples' photos, and even label (or "tag") photographs. Many public figures take advantage of this service to share photographs of campaign events, photo-ops with the president, and even personal photographs.

Senator Creigh Deeds is the Democratic candidate for Virginia Governor in the 2009 race. These images show a snapshot of what his main Flickr page looked like in July 2009, as well as his album "Life Outside the Senate."

What kinds of images does Deeds show on his Flickr page? Why might he show images of his life outside of the Senate, including pictures of him with his wife and pets? Are there other ways that Senator Deeds could be using his Flickr page?

Do any of your local, state, or national politicians have Flickr pages? Try exploring them, and see how this technology might be influencing public policy, political campaigns, and voter opinions.

Source: Senator Creigh Deeds, "Flickr: Senator Creigh Deeds' Photostream," Flickr (accessed July 30, 2009).
How to Cite This Source
Creigh Deeds, "Creigh Deeds: Selections from his Flickr Page," in Virginia Civics, Item #592, https://vagovernmentmatters.org/items/show/592 (accessed January 25, 2022).