Bob McDonnell: Selections from his Twitter feed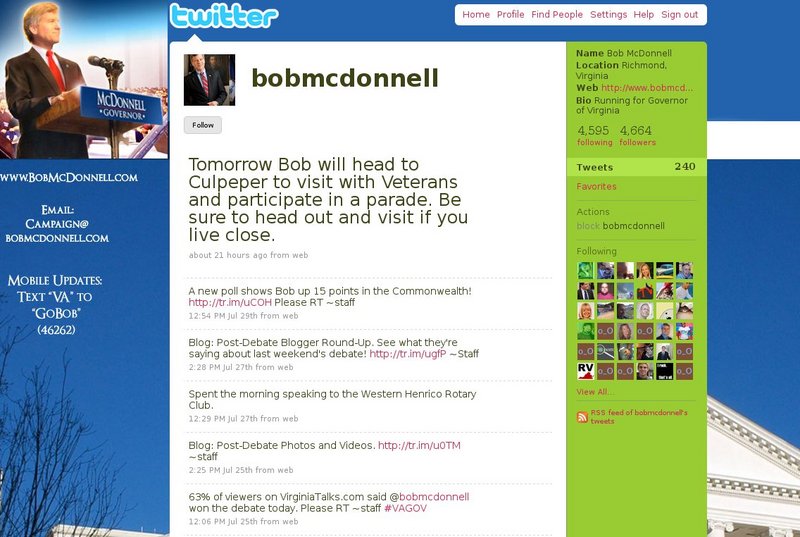 description
Bob McDonnell is the Republican candidate for Governor of Virginia in the 2009 campaign. This image shows a selection of five updates from his Twitter page. Twitter is a social networking site that allows users to send 140-character updates to followers, as well as receive updates from other users. Many politicians are beginning to use Twitter as a way to instantly update their followers on news articles, public events, and policy changes.

Do any of your local, state, or national government officials have Twitter pages? How do they use them to promote their cause? How might new social networking tools such as Twitter affect political campaigns?
Source: Bob McDonnell, "Bob McDonnell (bobmcdonnell) on Twitter," Twitter (accessed July 30, 2009).
How to Cite This Source
Bob McDonnell, "Bob McDonnell: Selections from his Twitter feed," in Virginia Civics, Item #591, https://vagovernmentmatters.org/items/show/591 (accessed October 20, 2021).