Mark Warner: Selections from his Facebook page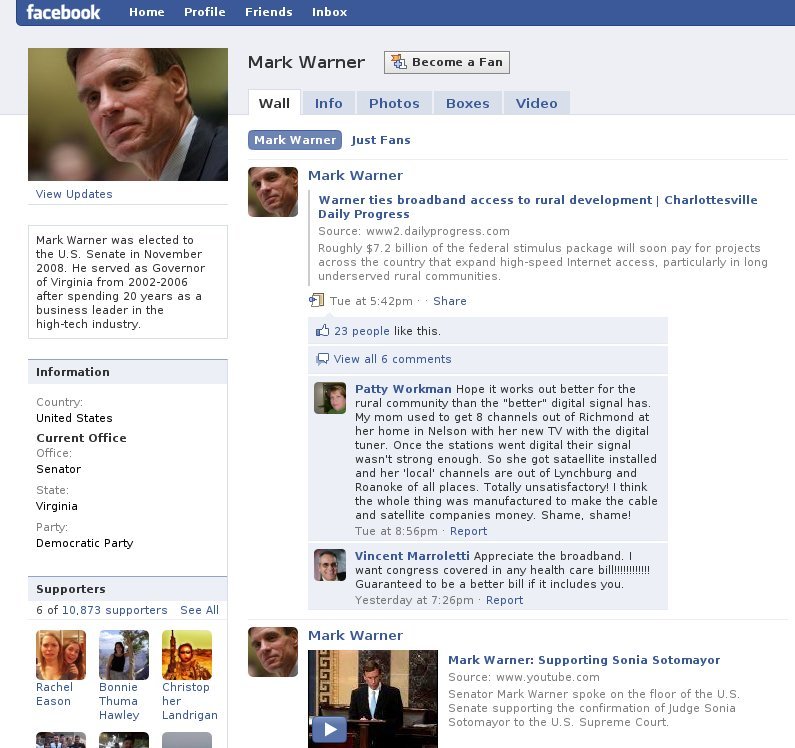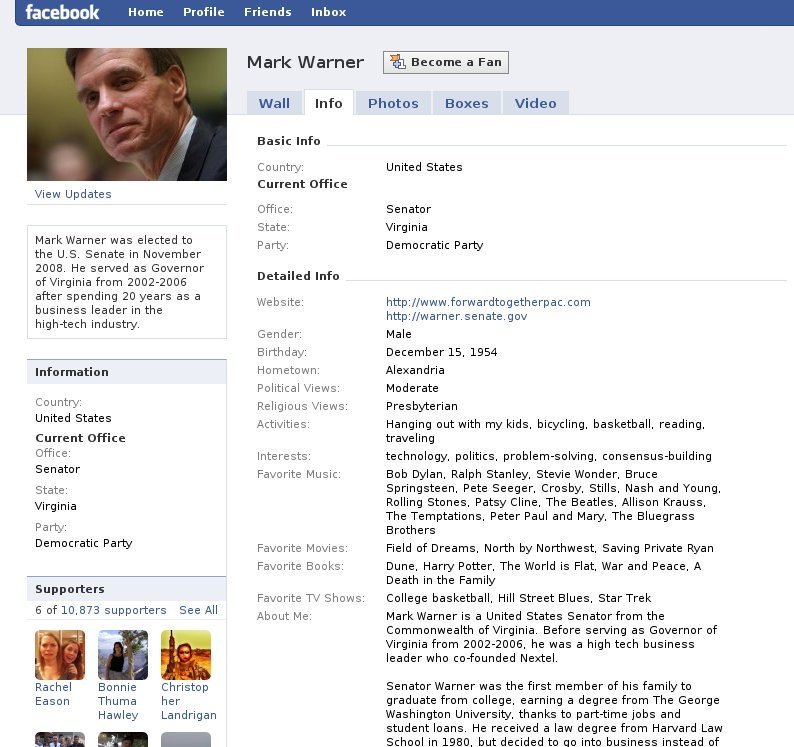 description
Politicians and other public figures are increasingly using new social networking technologies such as Facebook and Twitter to increase publicity and make announcements to the public and mass media. These images show sections of Senator Mark Warner's Facebook page from July 2009. His wall page outlines some of his recent policy decisions, such as his support for broadband access in rural areas. His info page shares information about him, including his religion and life history.

Why might a politician choose to include information about hobbies and religious beliefs in a social networking site? How might social networking be affecting politics, the media, and public policy?

Do your local, state, or national elected officials have Facebook pages? What kind of information do they share?
Source: Mark Warner, "Facebook: Mark Warner," Facebook (accessed July 30, 2009).
How to Cite This Source
Mark Warner, "Mark Warner: Selections from his Facebook page," in Virginia Civics, Item #590, https://vagovernmentmatters.org/items/show/590 (accessed January 24, 2022).