Downloading for High School Students: A Mock Court Video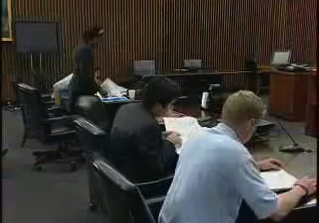 description
This video shows a demonstration of the Open Doors to Federal Courts program, which is part of US Courts Educational Outreach. In the video, students participate in the mock court trial of a student who is accused of illegally downloading music and videos. The purpose of the program is twofold. For one, it shows students what happens in real courts, as opposed to what's shown on TV shows like Law and Order. It also teaches students - who are potential jurors - that "they do hold a life in their hands."

US Courts Educational Outreach offers a number of different lesson plans and mock court cases on its website.
Source: Judiciary NOW, Judicial News: Downloading for High School Students, Fed Flix, Public.Resource.Org (accessed February 15, 2009).
How to Cite This Source
Judiciary NOW, "Downloading for High School Students: A Mock Court Video," in Virginia Civics, Item #190, https://vagovernmentmatters.org/items/show/190 (accessed October 20, 2021).