The Gerry-Mander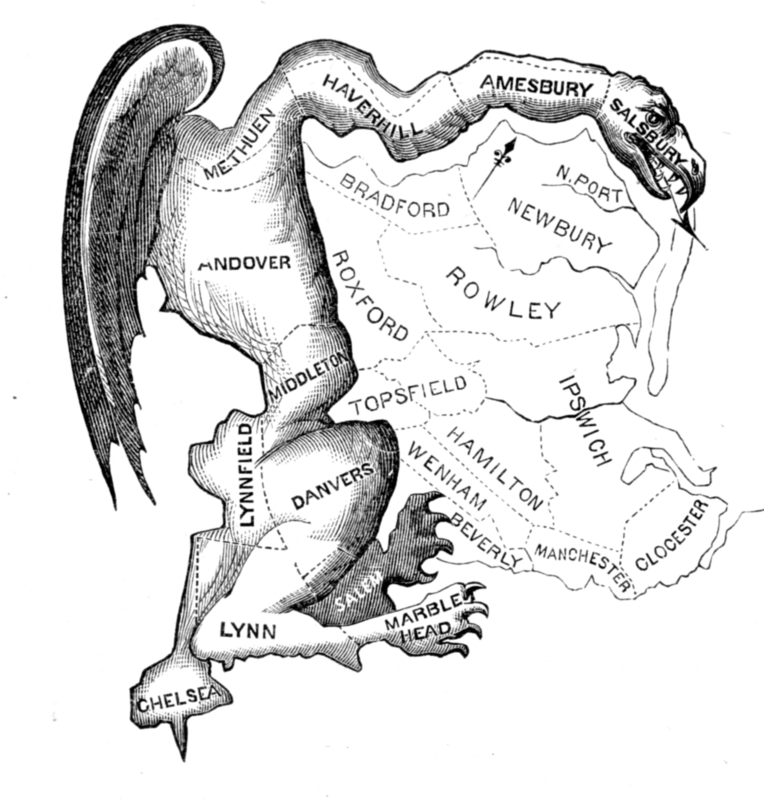 description
In 1812, Jeffersonian Republicans forced through the Massachusetts legislature a bill rearranging district lines to assure them an advantage in the upcoming senatorial elections. Although Governor Elbridge Gerry had only reluctantly signed the law, a Federalist editor is said to have exclaimed upon seeing the new district lines, "Salamander! Call it a Gerrymander." This cartoon-map first appeared in the Boston Gazette for March 26, 1812.

This image raises several types of questions. One can consider ways does the media influence the public mindset, both in the past and in the present. It also raises issues about present-day "gerrymandering." Why does gerrymandering occur? How might the system be reformed to ensure fair elections and electoral districts for all parties?
Source: Elkanah Tisdale, "Gerrymander," 1812, Boston Gazette, reproduced by Anne Zald, University of Washington Libraries (accessed January 28, 2009).
How to Cite This Source
Elkanah Tisdale, "The Gerry-Mander," in Virginia Civics, Item #126, https://vagovernmentmatters.org/items/show/126 (accessed October 20, 2021).