| »
U.S. Supreme Court
This document provides the text of the landmark Supreme Court case,
Marbury v. Madison
(1803), the first Supreme Court case which declared an act of Congress illegal. That action created a legal precedent of Judicial Review.
Tags: Checks and balances, Document, Foundations, History, John Marshall, judicial, Judicial Branch, Judicial Review, Marbury v. Madison, SOL 1: Essential Skills, SOL 10: Federal Judiciary, SOL 10b, SOL 17: Personal Character Traits, SOL 17d, SOL 1a, SOL 4: The Constitution, SOL 4a, SOL 4c, SOL 7: National Government, SOL 7a, SOL 7b, SOL 7c, Supreme Court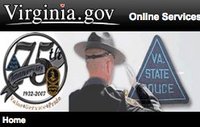 Virginia State Police
,
Virginia Department of State Police
The Virginia State Police website offers information about police initiatives to improve public safety throughout the Commonwealth. Website visitors can see the ways the public can access these initiatives, including
public safety tips
and annual
vehicle safety inspections
. Police are also subject to the Freedom of Information Act (FOIA), and the website offers directions for
requesting information
. Overall, the Virginia State Police portal deals with ways the public and public safety officers interact with each other, which is a prime example of government in action.
Sir Thomas Gates and Sir Thomas Dale
Written in 1611, this document outlines some of the original laws governing the Jamestown colony. These laws were intended to govern all aspects of the colony, from theft to blasphemy. As maintaining prisons was often impractical, there was usually a…
Proudly powered by Omeka.