| »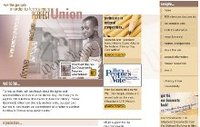 Our Documents
,
National Archives and Records Administration, National History Day, US Freedom Corps
This website highlights 100 primary source documents that shaped United States history. Documents include the Declaration of Independence, the Virginia Plan, the Civil Rights Act, and the Executive Order establishing the Peace Corps. Each source has detailed information about the document, an image of the original document, a document transcript, and high-resolution pdfs. The website also contains
Tools for Educators
, with guides on integrating these important documents into the classroom. Want to know what
James Madison's handwriting
looks like, and why what he wrote was important? This is the place for you.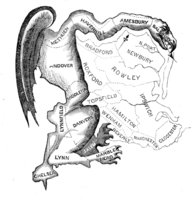 Kenneth Stroupe and Meg Heubeck
Analyzing contemporary examples of gerrymandering and its effects in Virginia encourages one to understand the motivations behind Congressional redistricting, seek possible solutions to the difficult topic, and see democracy as a process of…
Tags: 1st District, 5th District, 6th District, 7th District, Apathy, Case study, Commissions, Congressional districts, Creigh Deeds, Democracy, Democratic Party of Virginia, Democratic-Republican Party, Districts, Elections, Elections and Issues, Federalist Party, For Teachers, Foundations, George Allen, Gerrymandering, History, Incumbents, James Madison, John Locke, L. Douglas Wilder, Legislation, Legislative Branch, Map, Partisanship, Patrick Henry, Political cartoon, Political parties, Population, Redistricting, Republican Party of Virginia, SOL 1: Essential Skills, SOL 17: Personal Character Traits, SOL 17c, SOL 17e, SOL 18: Participation in Civic Life, SOL 18c, SOL 18e, SOL 1a, SOL 1c, SOL 1f, SOL 6: Elections, SOL 6b, SOL 6e, SOL 6g, SOL 6i, SOL 8: State and Local Government, SOL 8a, SOL 8c, SOL 9: Public Policy, SOL 9f, Statistics, Timothy Kaine, U.S. Congress, U.S. Supreme Court, Virginia Board of Elections, Virginia Constitution, Virginia General Assembly, Virginia House of Delegates, Virginia Senate, Voter turnout, Voting rights, Voting statistics, William Wampler