| »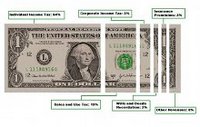 Where Does My Money Go?
,
Auditor of Public Accounts
http://datapoint.apa.virginia.gov/index.cfm
This website is a user-friendly database of information about the state budget, as well as demographic information about different localities. On the main page, a pie chart provides a breakdown of the top ten appropriations in 2007. Users can search for information about how much local governments received in appropriations, how many driver's licenses were issued in each locality, and comparisons between budgets for different localities. Each data set is available in excel format, in case users want to create their own graphs or another analysis of it. This website is extremely easy to navigate, and offers a wealth of information about Virginia's budget.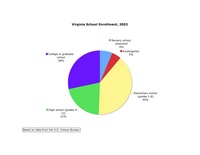 Liz Moore
This graph uses US Census data to plot Virginia school enrollment in 2002. There are a number of questions and possible interpretations of graphs like this one. What does this say about students in Virginia? Why do some types of schools have…