| »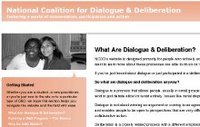 National Coalition for Dialogue and Deliberation
,
National Coalition for Dialogue and Deliberation
The National Coalition for Dialogue and Deliberation is an organization that fosters mutual understanding surrounding difficult issues, as well as logical fact-based decision making. The website includes conflict-resolution models, and ways to implement these in your own community. In addition, there are details about active modes of civic involvement throughout the country. NCDD does not seek to influence what people believe. Rather, they try to give people the tools to discuss difficult issues and engage issues in a civic forum.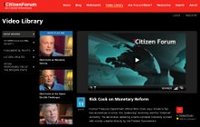 iCitizen Forum Video Library
,
iCitizen Forum
http://www.icitizenforum.com/videolib
The iCitizen Forum is a project created by Colonial Williamsburg that "promotes understanding of the balance between rights and responsibilities in a historical context." The video library contains a number of interviews with scholars and other public figures about democracy and government in the United States. Those who are particularly technologically inclined can also follow the project's
YouTube channel
.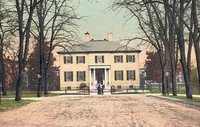 Steven J. Farnsworth
Evaluating the credibility of online information, getting a sense of the information that is available, and making critical decisions about what sort of information is most valuable for assessing candidates in a given election or primary is the focus…
Tags: Absentee voting, Bills, Board of Elections, Campaign finance, Campaign financing, Campaigns, Case study, Citizens in Action, Citizenship, Committees, Dave Albo, Democrat, Democratic Party of Virginia, Districts, Economy and Finance, Elections, Elections and Issues, Fairfax County, For Teachers, Gerrymandering, Greg Werkheiser, Lobbyists, Local government, Nominations, Partisanship, Political parties, Politicians, Primary elections, Redistricting, Republican, Republican Party of Virginia, Research, SOL 1: Essential Skills, SOL 17: Personal Character Traits, SOL 17a, SOL 17c, SOL 17f, SOL 18: Participation in Civic Life, SOL 18c, SOl 18g, SOL 1c, SOL 1d, SOL 1g, SOL 6: Elections, SOL 6a, SOL 6b, SOL 6c, SOL 6d, SOL 6e, SOL 6g, SOL 8: State and Local Government, SOL 8a, SOL 8c, SOL 8d, SOL 9: Public Policy, SOL 9c, State elections, Virginia Board of Elections, Virginia House of Delegates, Virginia Public Access Project, Voter Participation, Voter rights, Voting statistics